It's a numbers game. If you couldn't tell by now I am primarily focused on $TWTR and $FB… probably because I am getting a small sense of familiarity with them. I entered on the crack of the low on Twitter and I entered preemptively on Facebook. I screwed up my order and accidentally took off 2/3 my position early instead of just 1/3. I reached my profit target for $FB but normally I would leave 1 runner behind… $FB proceeded to fall another dollar but hey, green is green. I saw the trade setup, I entered the trade, and I felt no emotions toward it when it was both in my favor or against. I'm going to rinse, wash, and repeat this every day.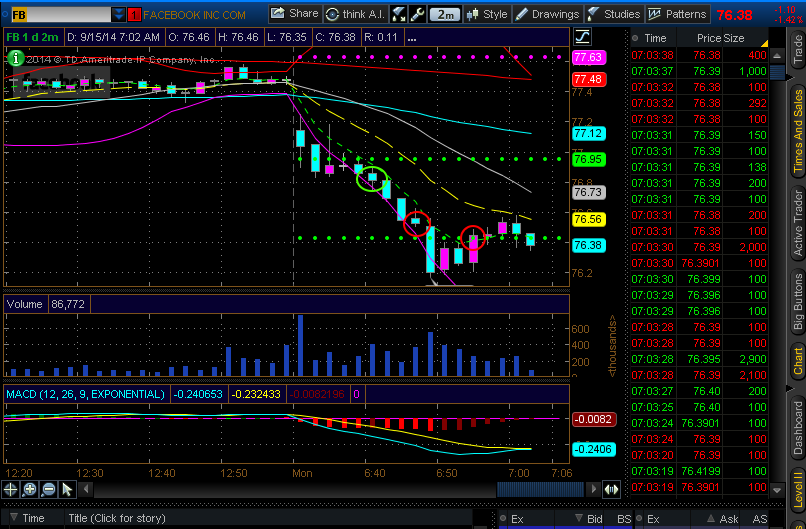 Twitter had a nice flash crash down to $47.50 so that kind of made the chart look a bit wonky. All I know is that my runner for that paid out well.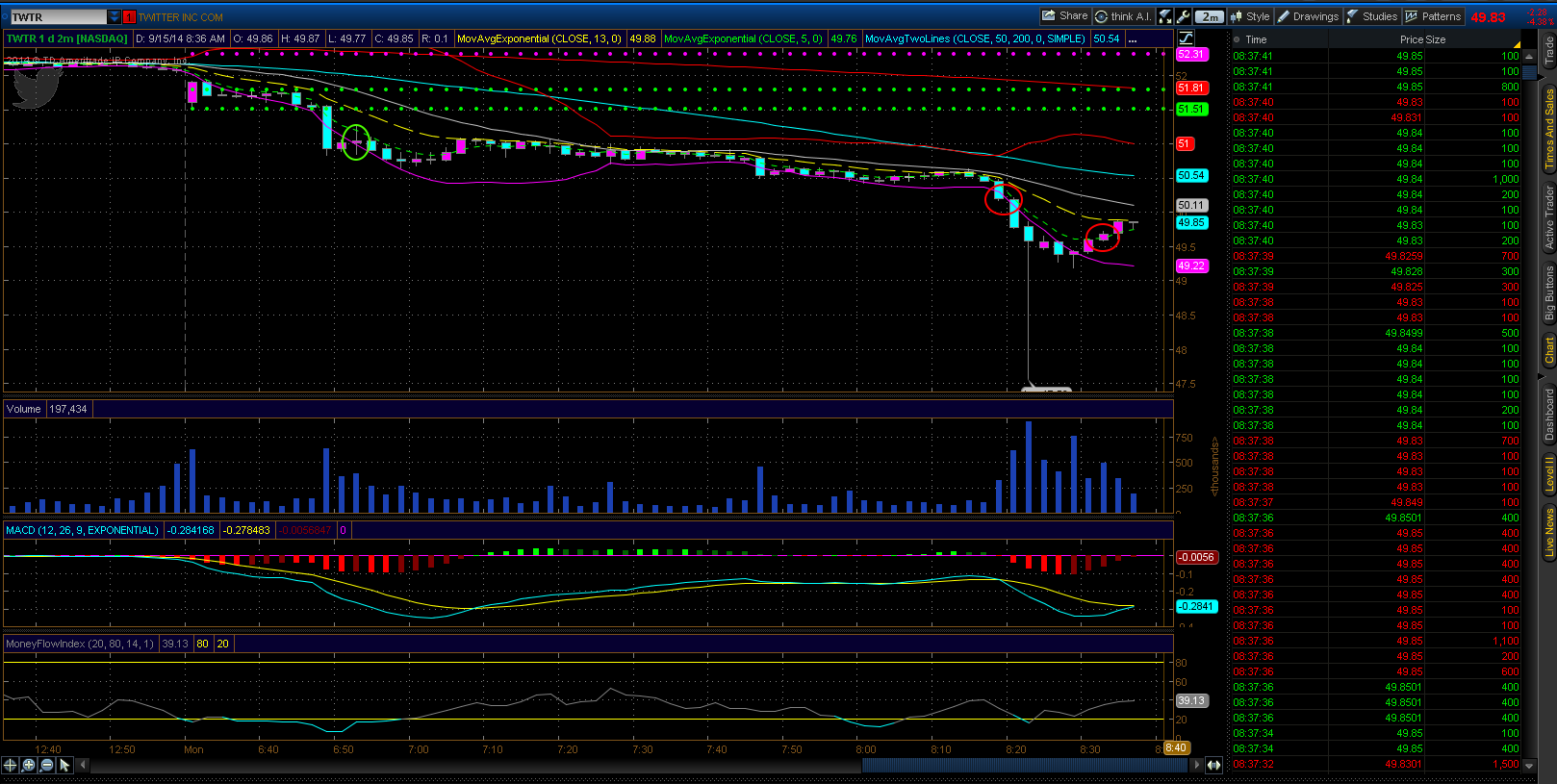 2/2 on the day. I doubt I'll trade the afternoon session but if something sets up, you know what I will do.
Edit: Took 1 more trade on $TWTR. I was looking for a bounce off the 13EMA for continuation to the upside. It broke $50 which was what I needed to see hold so out of the trade for a small loss. I was long this time, not short (which means I wanted it to go up. The rest of the trades today were short.)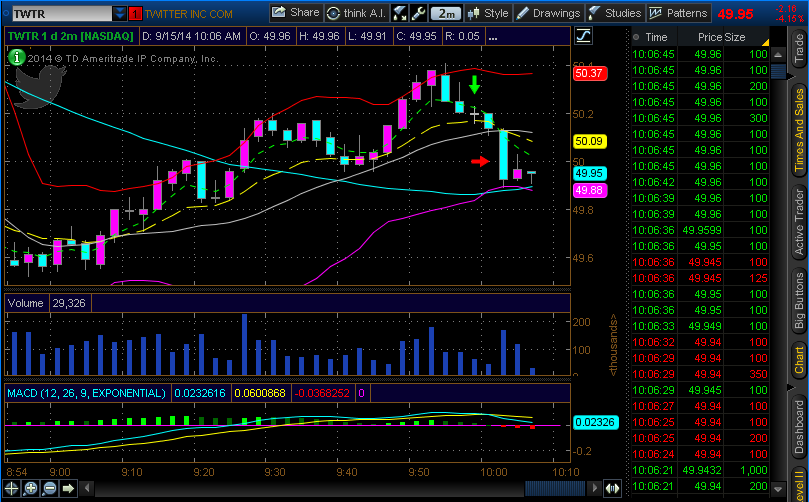 Double Edit: Took ONE MORE trade on $TWTR. Market took a turn to the downside so once my setup showed itself, I took the trade.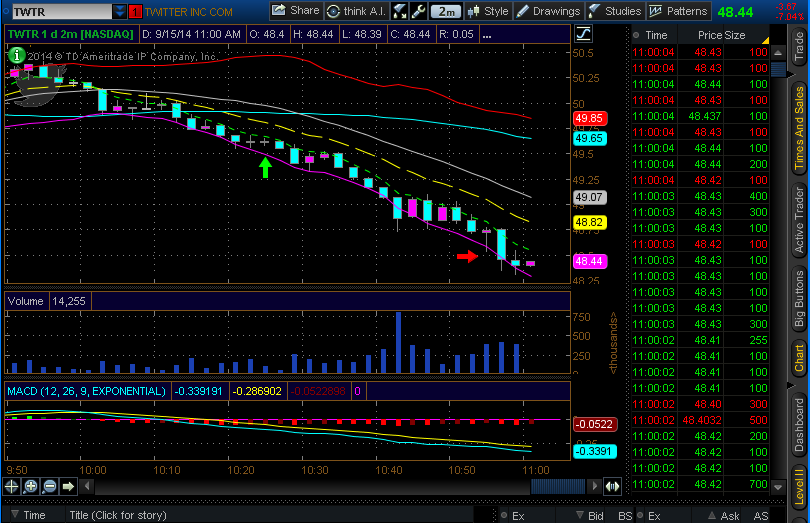 3/4 positive trades on the day.