Something I could not force myself to do this summer was play the opening range, even when that is when most of the money is made. I was never confident enough to have a thesis to which way it was going. Considering the size of my small accounts, I have to play directional options on the long side. I don't have the luxury of selling in stale environments. With my scholarship at Sang Lucci I have had the pleasure of being in a chat room with many established traders. After hearing about how they play/decide which direction a stock is likely to go I formulated my own system that I'm comfortable with and today I pulled the trigger on it. If you couldn't tell from yesterdays post, pulling the trigger is the most difficult part for me.
The SPY gapped up today but was looking weak. When $FB couldn't make it back to her high's, I got into an ITM put.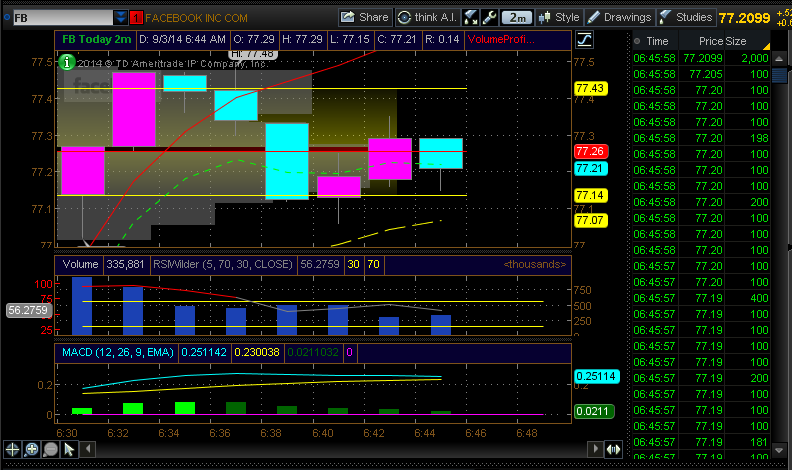 While I normally focus on 1 stock at a time, $TWTR put in a nice flag and when it broke, I also entered an ITM put.

She was finally starting to roll over and I got to my risk mitigation point and locked in some profits on both $FB and $TWTR. Now it was just a waiting game to reach my main target.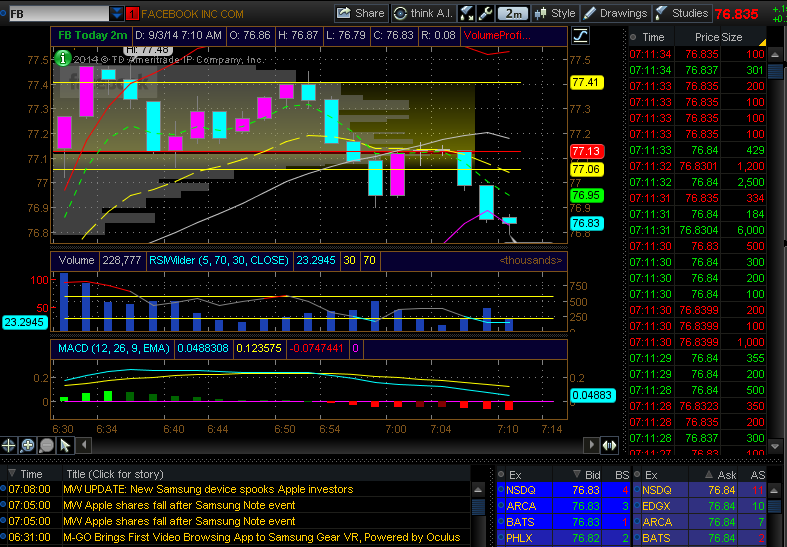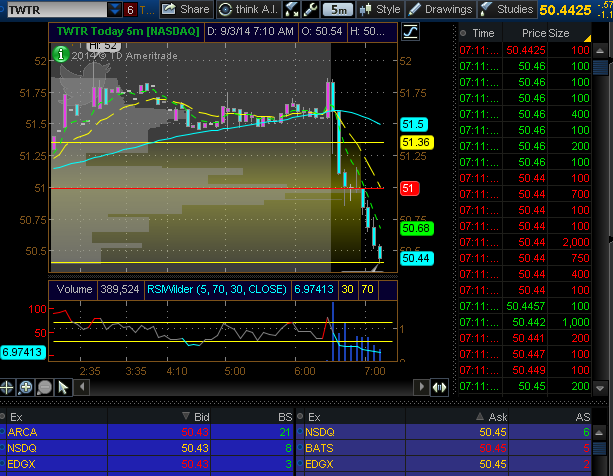 While I tried not to get excited, the trade worked out exactly how I planned. I scaled out half at my profit target and left 25% to 'run.'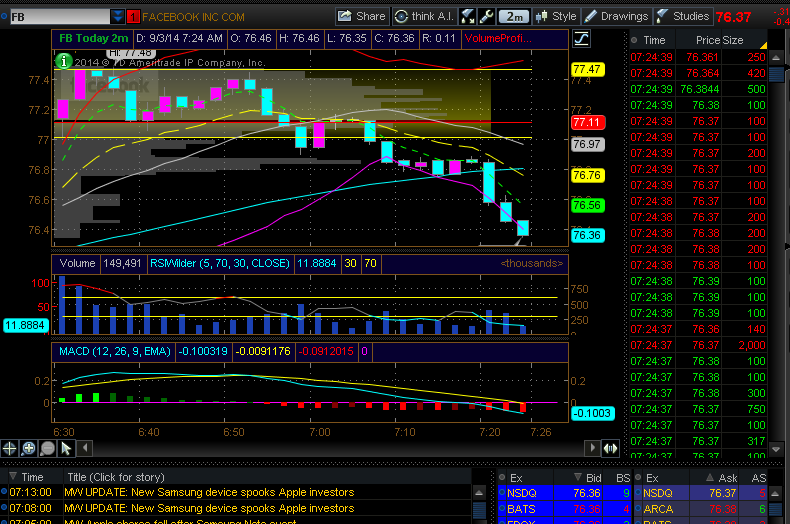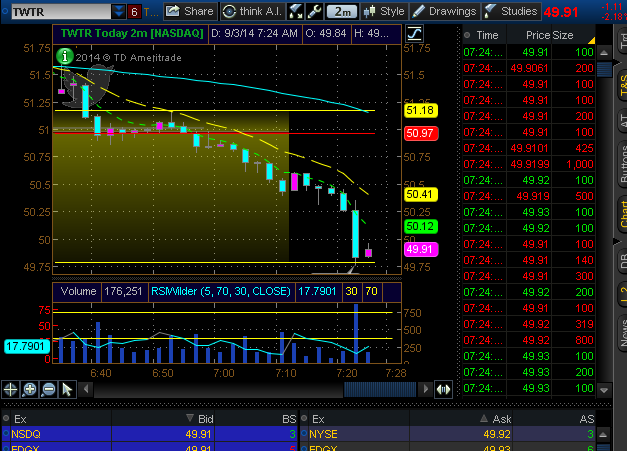 The last 2 screenshots are of when I closed out my runners. While both $FB and $TWTR did retest their lows, my stop loss was the 13EMA on the 2min time frame and I was completely content to lock in my largest winning trade to date. I also have a dentist appointment in the next hour so I was going to wrap up everything and be flat the market for that anyways.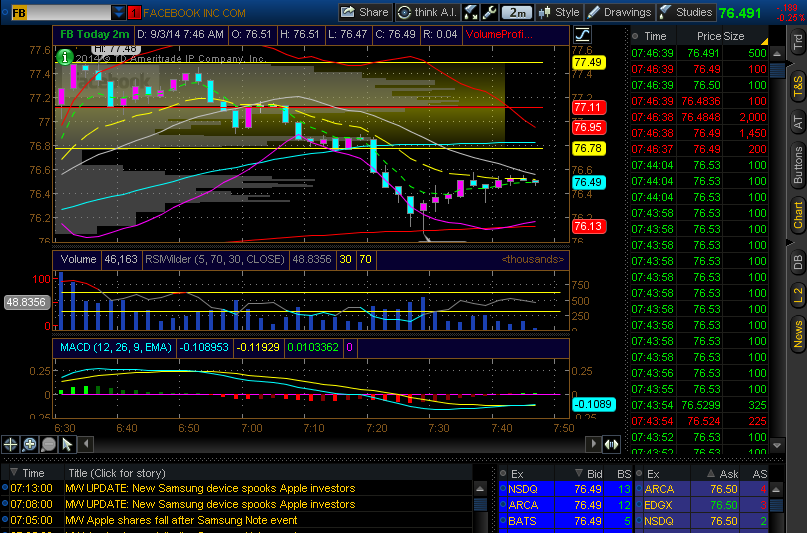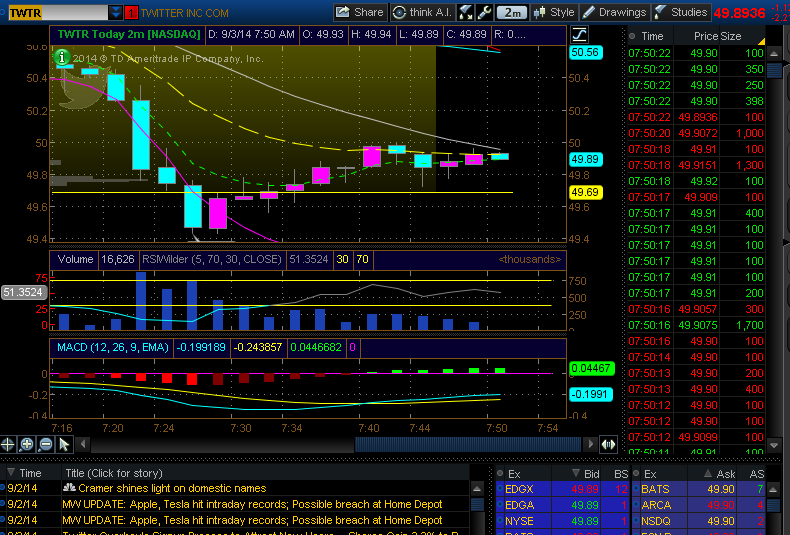 See you tomorrow.