Started the day off nicely. The markets appeared to have a nice strong uptrend going so I took my usual entries on both Facebook and Twitter. While I did not reach my profit target, I scaled out of both on the pops and the red arrow signals where I closed my final contract. I refused to let winning trades turn into losers.



I looked to play a continuation to the upside but the market took a dive for a bit.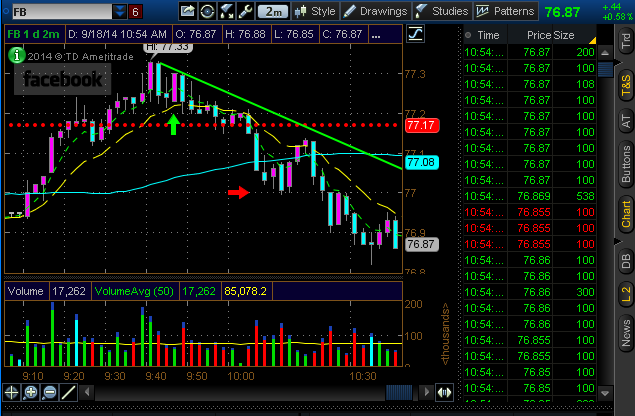 Toward the end of the day, both Twitter and Facebook were trending down nicely. I hopped in one last trade looking for continuation to the downside. Conveniently, it happened to bounce up about 30c. That's the beauty of the market… anything can happen. 2/4 on the day.