I had some initial doubts today before the market opened about how I would perform today. After having my best day ever yesterday I figured I would find a way to botch my gains today. After a few sips of coffee I decided to push that thought out of my head and play the opening 5 minute range just as I did the previous day. The two stocks in play were the same as yesterday, Facebook and Twitter.
$TWTR entry: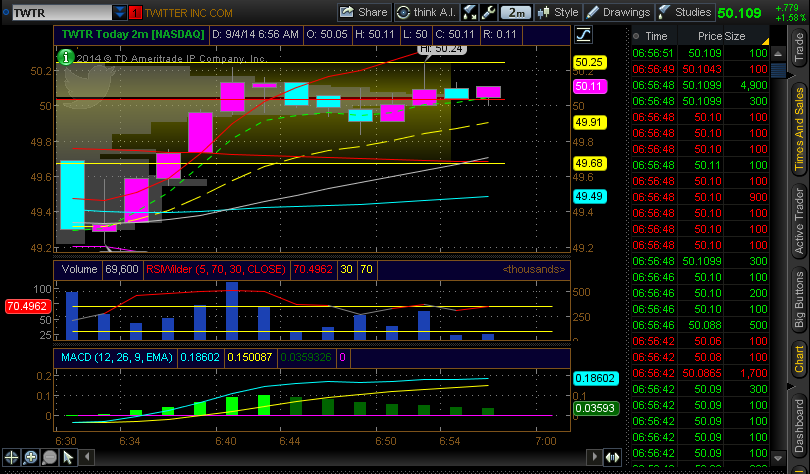 Entered at 6:40AM which was a bit worrisome as it pulled back right after my entry. My stop loss was in place so I quickly decided to keep checking who were the morning movers.
FB entry: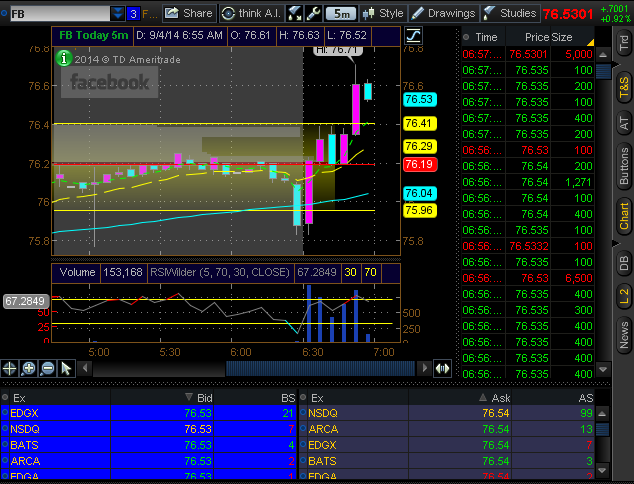 Entered at 6:35AM at the middle point of that second purple candle. Also a bit tense as it pulled back next candle but held support so everything was good to go.
I got to my risk mitigation points in both which always brings me a slight sigh of relief to lock in some profits.
Things on both the S&P 500 ETF and the E-mini Nasdaq 100 Futures were looking toppy to me. Bunch of long upper wicks which had me put my guard up and prepare to lock in profits.
TWTR exit: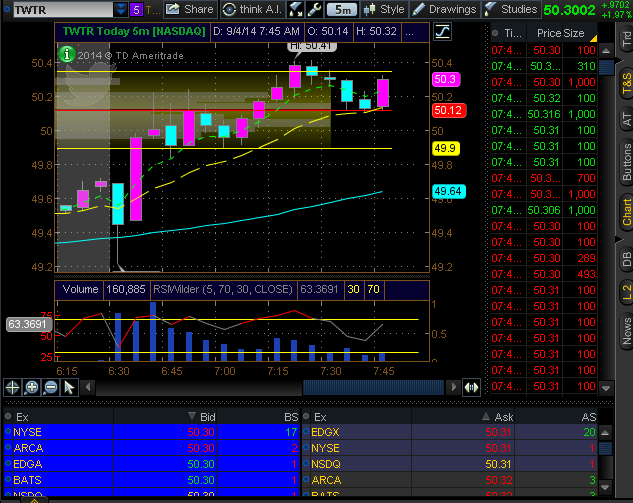 I debated waiting for that teal candle to close (the one that tapped the 13EMA which is the yellow dashed line). $SPY and /NQ were not holding their highs so I took it off for a very small loss. This was unfortunate because while I closed out at 50.15s, she went ahead and made her move to 50.76 after that shake out. You live and you learn. Twitter moves when nobody else is. All of these stocks have their own personality and I have a feeling as time goes on, I will get a feeling how my basket of stocks play under normal conditions.
FB exit: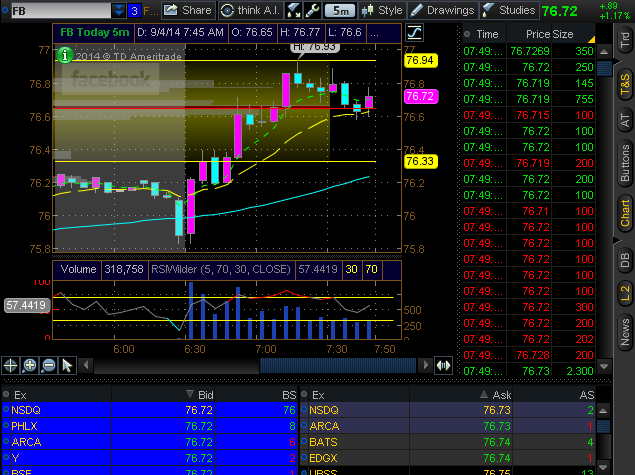 I was shy about 12 cents from my profit target but then she rolled over. I captured a bulk of my entire daily profits and closed out a little bit before my stop loss came into effect. The reason why I can look back in hindsight on Twitter and say, 'damn, I got shook out oh well,' is because it was a very small loss and then went higher. Had I held it, yes I would have doubled my profit today… but that's not following my own rules. Had I broken this rule on Facebook, I would have lost all my gains for the day. $FB traded down into the 76.30s but I closed out in the 76.70s. Sometimes my stop will be to tight, other times it will save me from large potential losses. All part of the game.
See you all tomorrow.
Edit:
Well the $SPY and /NQ took a dive so I figured it was time to buy some puts. Locked in another 20% on $FB. Should have hopped in $TWTR as well but I'm still new to playing these late day moves.
Entry: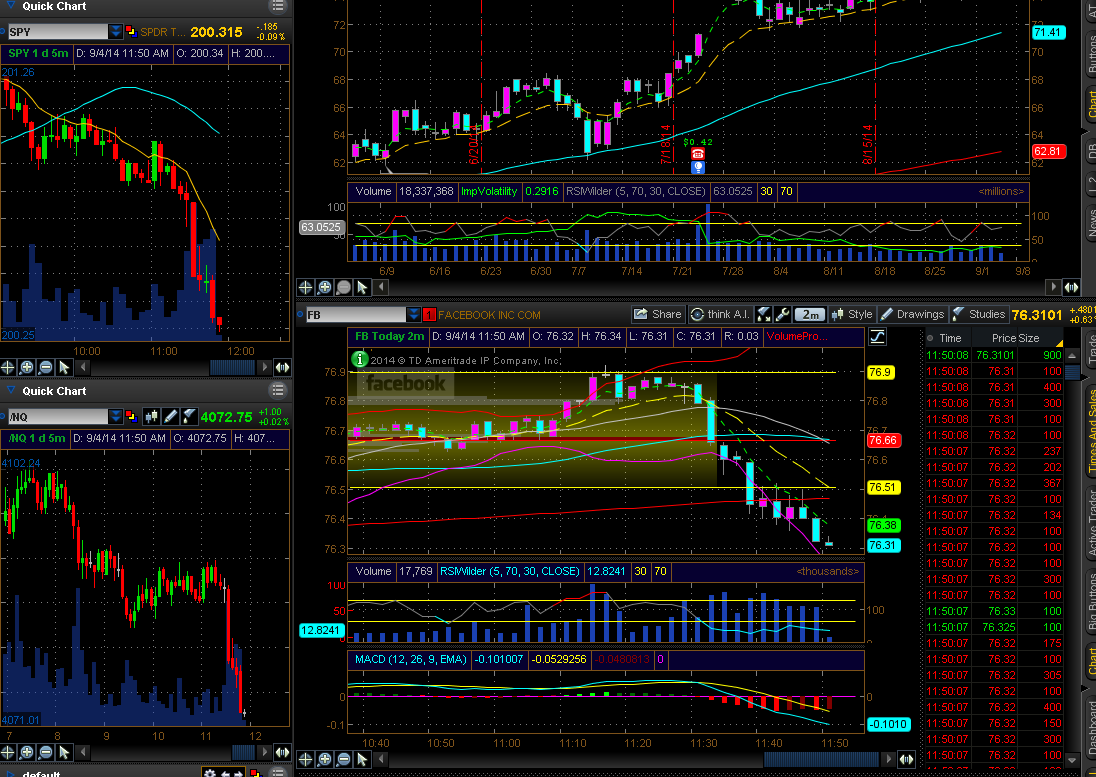 Exit: